Elkhart Automotive Accessories by KC HiLites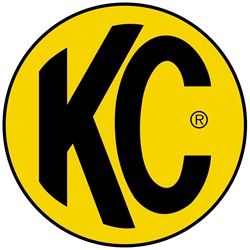 KC HiLites automotive parts are available to you in Middlebury, IN at Dick's Auto Parts! Find all the KC HiLites accessories you need including Back Up Driving Lamp, Driving Light, Fog Light Assembly, Fog/Driving Light Cover, Fog/Driving Light Mounting Bracket, Fog/Driving Light Switch, Fog/Driving/Offroad Light Bulb, Fog/Driving/Offroad Light Lens, Head Light Guard, Lamp Wiring Harness, Light Bar, Offroad/Racing Lamp, Tail Light Assembly, Turn Signal Light Assembly, Worklight, and much more!
About KC HiLites
Every manufacturer tests their products. It's part of the process. At KC HiLiTES however, our ideas spend a lot of time in the laboratory before a light is even prototyped. We try to view our ideas as our customers do from the original inception to the final inspection. Is there a need; how can we best fill the need; how bright a light; what color of light; what shape pattern is needed; which housing is best suited for the application? These are just a few of the issues that we address before we really get started prototyping a new lighting unit. We prefer to test them in the real world of high performance racing. Since way back in 1970, feedback from professional drivers has helped steer our designs in the right direction. This open dialog with racers and enthusiasts has helped us to continually refine our thinking, and it shows in the performance of our products. It's also safe to say that every KC HiLiTES product that makes its way to market has graduated with honors from the school of hard knocks. At KC HiLiTES, we didn't become the dominant force in auxiliary lighting overnight. In fact, we've been traveling down that road for over 35 years, paved or not. Over that time, we've designed, engineered and manufactured the most advanced auxiliary lighting available. In the process, we've also built a rock solid reputation for quality and performance. That's why more and more drivers ask for KC HiLiTES by name. As the original manufacturer of off road auxiliary lighting, KC HiLiTES not only set the standard for the category, we created it. And while our thinking has always evolved, look close and you'll see a bit of our pioneering spirit in every new KC HiLiTES product.
About Dick's Auto Parts
Dick's Auto Parts has been in business for the past 25 years we also have been family owned and operated. We started out as a small Body Shop in 1979 and were offered the chance to sell parts and accessories in 1985. We then grew to become the largest in the Midwest to carry southern used truck beds and new takeoff parts. Dick's Auto Parts prides itself on offering you brands you can trust like Luverne, Reflexxion, AVS, Lund, Westin, Advantage, Extang, Kool Vue, Owens, Unique, Dee Zee, Bushwacker, Drawtite, Reese, Superspring, and more! Dick's Auto Parts offers a full line of Truck, SUV, CUV, Van, Car, and Jeep Parts and Accessories at a great quality price!