Middlebury Automotive Accessories by Auto Meter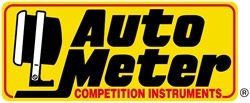 Auto Meter automotive parts are available to you in Middlebury, IN at Dick's Auto Parts! Find all the Auto Meter accessories you need including Auto Trans Oil Temperature Gauge, Boost Gauge, Boost/Vacuum Gauge, Fuel Gauge, Fuel Pressure Gauge, Gauge Pillar, Gauge Pod, Gauge Set, Oil Pressure Gauge, Oil Temperature Gauge, Pyrometer Gauge, Speedometer, Tachometer, Voltmeter Gauge, Water Temperature Gauge, and much more!
About Auto Meter
Next generation instrucments from Auto Meter combine our NASCAR proven racing movements with our award winning LED lighting technology to offer you the ultimate in Accuracy, Durability, Visibility and Styling.
About Dick's Auto Parts
Dick's Auto Parts has been in business for the past 25 years we also have been family owned and operated. We started out as a small Body Shop in 1979 and were offered the chance to sell parts and accessories in 1985. We then grew to become the largest in the Midwest to carry southern used truck beds and new takeoff parts. Dick's Auto Parts prides itself on offering you brands you can trust like Luverne, Reflexxion, AVS, Lund, Westin, Advantage, Extang, Kool Vue, Owens, Unique, Dee Zee, Bushwacker, Drawtite, Reese, Superspring, and more! Dick's Auto Parts offers a full line of Truck, SUV, CUV, Van, Car, and Jeep Parts and Accessories at a great quality price!